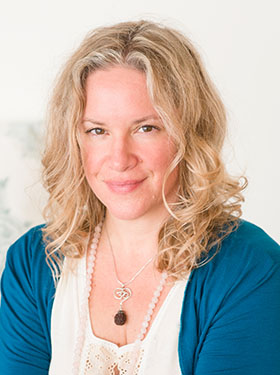 I bring a wealth of knowledge, wisdom and experience to my private Nervous System RESET sessions and my Reiki and Yoga Training. I have over 22 years of experience in the Health and Wellness field. Over these 2 decades of teaching, supporting private clients, and group facilitation, I have become a skilled and compassionate guide. 
As a Nervous System RESET Practitioner, a seasoned Yoga Teacher and an experienced Yoga Teacher Trainer, my desire is to support you and your evolution. Not only your spiritual development but also to teach you how to regulate your nervous system, build capacity and resilience within it so you can manage life's ups and downs with grace and ease.
As I evolve so do my offerings. As I awakened to my own trauma after the death of my mother in 2020, I embarked on another healing journey to understand my past and present state of being. I have experienced several car accidents and medical procedures that I later realized were traumatic events that left me in a state of fight/flight, which is a nervous system stress response. Ready to learn how to transform this, I discovered Nervous System RESET and signed up for the 2 year training program after experiencing how effective this work was for me. The NSR program was life changing for me and now I am honoured to offer this work to you.
I work with clients one-on-one and in small groups. During our Nervous System RESET sessions, I will teach you how to settle and calm your nervous system using body-based tools that, overtime, will rewire your brain and repattern your nervous system. This mindful, somatic work will build a healthy nervous system that ebbs and flows with life's ups and downs rather than getting stuck in the stress responses of fight, flight, freeze or fawning. Slowly and gently this work, will build capacity and resilience in your nervous system and a larger window of tolerance to manage the stressors of life. This will transform how you choose to live in the world and with commitment to the process, will help you live a more playful, joyful and pleasurable life.
Credentials
I have been teaching yoga for 23 years and I am a 500 HR Registered Yoga Teacher with Yoga Alliance (RYT) and a Yoga Alliance Continuing Education Provider (YACEP). I am certified in Hatha Vinyasa, Restorative Yoga, Yoga Nidra, Yin Yoga and Kids Yoga. I was a Traditional Chinese Medicine Practitioner and the owner and operator of The Rejuvenation Room, a holistic spa and healing centre located in downtown Toronto for 15 years. I created Lila Yoga Wisdom School which offered 200 HR Yoga Teacher Training for several years including specialized teacher training such as Trauma Informed Yoga Nidra. I hold degrees from the University of Western Ontario in Western Literature & Civilization and a Degree in Fine Art from the University of Guelph. I am an international speaker.
I am an avid learner and continue to study. I have studied: Compassionate Inquiry (Gabor Matè), Polyvagal Theory, Internal Family Systems (IFS), Cognitive Behavioral Therapy (CBT), Art Therapy, Gestalt Therapy, Addiction and Trauma, BEAM™ Therapy, Emotional Freedom Technique, ThetaHealing, Traditional Thai Massage, Ayurvedic Medicine, Reflexology, Akashic Record Reading, and the Rising Star Healing System. I am clairvoyant and clairaudient and able to channel Source, Guides and Master Teachers.
I am an aspiring Expressive Arts Psychotherapist. I am currently enrolled at The CREATE Institute in Toronto in their 3 year Expressive Arts psychotherapy program. I live in Guelph, Ontario Canada with my husband, our two beautiful teenage daughters and the best dog in the world, Lila Rose.
I am a Founding Member of the SomaShare app. In this app I and several other somatic practitioners, offer tools and resources to help you regulate your nervous system to manage overwhelm and anxiety. You can download this app from the Apple store. It's free! We hope you enjoy the short sessions here and find them supportive. Download here: SomaShare
To schedule a NSR session, reading or healing with me, please contact me at lisa@lisacipparone.ca or call 416-690-8772.
All treatments are offered online via Zoom or via distance healing.