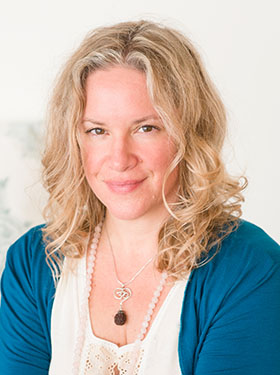 Lisa is a Nervous System RESET Practitioner. She's a Yoga Teacher and Trainer who specializes in nervous system regulation.
As Lisa evolves so do her offerings. As she awakened to her own trauma after the death of her mother in 2020, she embarked on another healing journey to understand her past and her present state of being. Lisa has experienced several car accidents and medical procedures that she later realized were traumatic events that left her in a state of fight/flight. Ready to learn how to transform this, Lisa discovered Nervous System RESET and signed up for the 2 year training program after experiencing how effective it was. The NSR program was a transformational and life changing experience for Lisa and one she is delighted to offer to others.
Lisa will help you cultivate a feeling of safety, at a cellular level, in her Nervous System RESET program. Through her own personal work, Lisa returned time after time to the word safety. To be able to settle in her body and feel safe. This is a fundamental piece that she was able to experience after moving through the NSR program. She began to feel safe in her body and the world around her as her nervous system began to down regulate and settle.
Lisa works with clients one on one and in small groups. During her Nervous System RESET sessions, she teaches you how to regulate your nervous system using somatic or body based tools that you can use daily to support the settling of your nervous system. This mindful, somatic work will build a healthy nervous system that ebbs and flows with the life's ups and downs rather than getting stuck in fight, flight, freeze or a state of fawning. Overtime this work, will build capacity and resilience in your nervous system and a larger window of tolerance to manage the stressors of life. This will transform you and how you choose to live in the world.
Credentials
Lisa has been teaching yoga for 21 years and she is a 500 HR Registered Yoga Teacher with Yoga Alliance (RYT) and a Yoga Alliance Continuing Education Provider (YACEP). She is certified in Hatha Vinyasa, Restorative Yoga, Yoga Nidra, Yin Yoga and Kids Yoga. She was also a Traditional Chinese Medicine Practitioner and the owner and operator of The Rejuvenation Room, a holistic spa and healing centre located in downtown Toronto for 15 years. Lisa is the create of a yoga school called Lila Yoga Wisdom School which offered 200 HR Yoga Teacher Training for several years including specialized teacher training such as her Trauma Informed Yoga Nidra Training. Lisa holds a degree from the University of Western Ontario in Western Literature & Civilization and a Degree in Fine Art from the University of Guelph.
Lisa is an avid learner and continues to study. She has studied: Internal Family Systems (IFS), Art Therapy, Gestalt Therapy, BEAM™ Therapy, Emotional Freedom Technique, ThetaHealing, Traditional Thai Massage, and Reflexology, Akashic Record Reading, and the Rising Star Healing System. She is clairvoyant and clairaudient and able to channel Source, Guides and Master Teachers.
Lisa is aspiring to become an Expressive Art Therapist – Psychotherapist in the near future. She lives in Guelph, Ontario Canada with her husband, her two teenage daughters and the best dog in the world Lila Rose.
To schedule an NSR session, reading or healing, please contact me at lisa@lisacipparone.ca or call 416-690-8772.
All treatments are offered online via Zoom or via distance healing.