Lila Yoga 200 Hour Teacher Training
Lila – pronounced Leela – means Divine Play in Sanskrit.
This 200 hr yoga teacher training will teach you the fundamentals of yoga including:
8 Limbs of Yoga – ie. yamas & nyamas, asanas (poses), pranayama (breathing), meditation etc.
Energy Anatomy: chakras, subtle bodies, nadis, doshas & meridians
Physical Anatomy, physiology and biomechanics
History & philosophy
Teaching methodology including queuing and sequencing
Mudras, Mantras & Chanting
The Business of Yoga
Finding Your Voice
and more!
This YTT is a Spiritual Journey and not just a Teacher Training. 
This training is a spiritual journey. It is a journey into your own awakening and remembrance. This training will support you as you connect to the Divine, learn how to embody your yoga practice and transform your life with this sacred practice.
During this spiritual journey we will offer sacred tools and practices to support your personal development and transformation. How you present in the world, who shows up and who you are reflecting and how you are projecting will be considered and explored. Wisdom teaching including how to connect to the divine, your guides, your gifts and how this connection to the divine can influence our yoga practice will be also be explored and experienced. Your yoga practice and movement will be offered as a portal to connect to the divine to deepen your practice and sacred offering.
The core tenants of this YTT are to support you in your awareness of your self and Self, to help you develop your connection to the Divine, to teach you how to embody your yoga practice and how to guide others to do the same, to hold space for you as you sink into the mud and become aware of what is no longer serving you and hold space as you clear that and blossom to remember who you truly are and to support as you move through this initiation to your own awaken, remember and transform.
Details:
September to December, 2020 | Zoom and Guelph
Days: TBD
Time: TBD
Cost: $3000 CDN
A $500 deposit is requested to secure your spot in this semi-private training.
Payment Plan 
Option 1: Deposit of $500 and 2 Monthly Payments of $1000 and one Final Payment of $500.
Option 2: Deposit of $500 and 5 monthly payments of $500.
Option 3: Payment in Full.
Please contact me if other arrangements need to be made.
Payment Methods:
Cash | E-Transfer to Lisa@LisaCipparone.ca | Cheque | PayPal: https://paypal.me/LisaCipparone
Lead Teachers 
Lisa Cipparone, Energy Healer, Yoga Teacher
In 2001 and 2011 Lisa completed two 200 hr Yoga Teacher Trainings in Toronto. Over the years she has taken many Teacher Trainings to enhance her skills.  Lisa's areas of focus include Restorative Yoga, Yoga Nidra, Slow Flow, Seniors Chair Yoga and Soma Yoga, where she integrate principles of Hanna Somatic Education, Moshe Feldenkrais and the Tensegrity Repair Series. She also teach Kids and Teen Yoga. Lisa is a Yoga Alliance Registered (RYT) and a Yoga Alliance Continuing Education Provider (YACEP).
Louisa Pucci ECYT 500, Thai Massage Practitioner
Louisa has been practicing yoga since 1995 and has been teaching since 2011. Her approach is quite therapeutic and fuses all the many wonderful and varied teachings of Ayurveda, Pre and Post Natal practices, Restorative Yoga, Yoga Nidra, Adaptive Yoga, Vinyasa, Hatha, Chakra Flow, and is a practitioner of Thai Yoga Massage and Aromatherapy.
This YTT is in alignment with the required hours and content set out by Yoga Alliance but has not yet been approved. That said, Lisa is a Registered Teacher with YA and a Continuing Education Provider.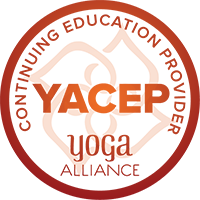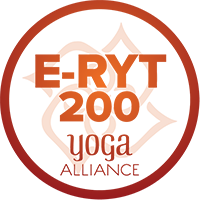 ---